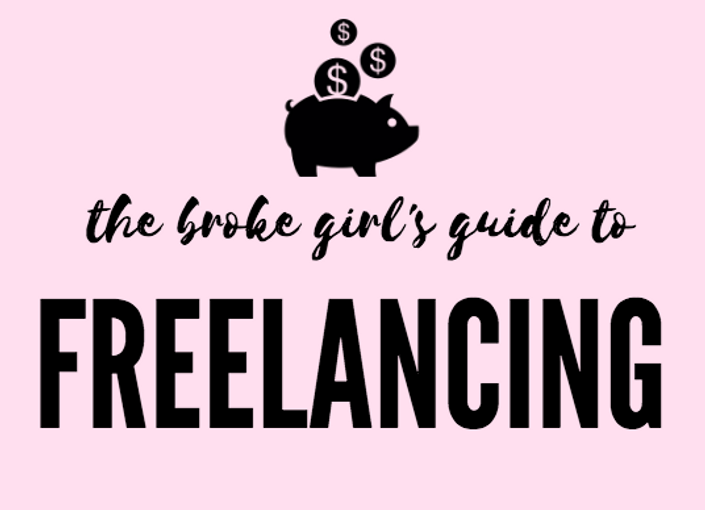 The Broke Girl's Guide to Freelancing
The Broke Girl's Guide to Freelancing provides the tools and information needed to become a successful and profitable freelancer.
Do you ever find yourself...
....wondering how you can be working so much, and making so little.

....hating your job, because your boss doesn't treat you with the respect you deserve.
...wishing you had chose a different path for your career, to do something you actually might've enjoyed.
Asking yourself "Is there something better out there for me?"
The answer is yes. And don't worry, I used to ask myself the same exact questions. Then I found freelancing, quit my job, and never looked back.
And you can do the same! Do you want to...
-be your own boss and make rules that work for you?
-decide which clients you work with based on your interests?
-schedule your own hours and work when you want to?
-be paid to offer your creative services to others?
All of this and more is possible with The Broke Girl's Guide to Freelancing.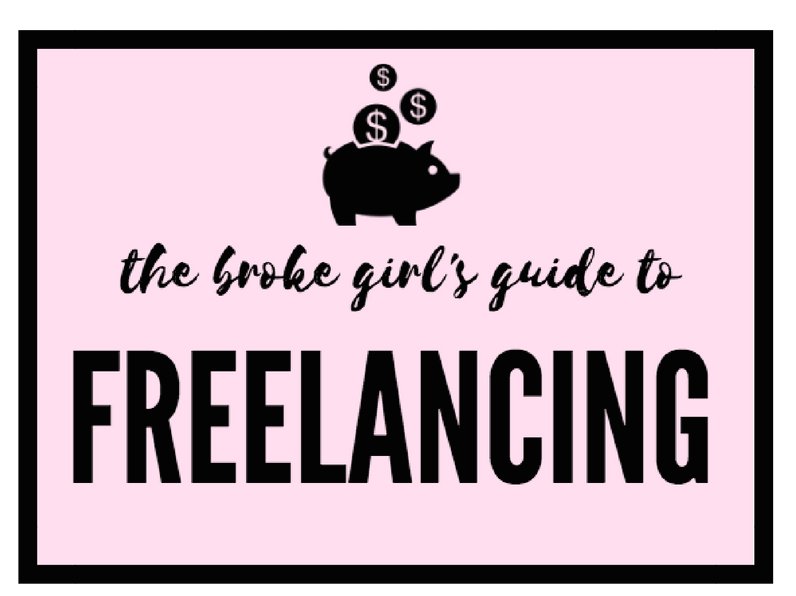 Instead of waiting for others to discover freelancing, get lost in the sea of information, and be discouraged...
I decided to create The Broke Girl's Guide to Freelancing to share all of the information, tips, and tools you need to get started working for yourself.

No one ever gave me a roadmap when I started freelancing. I happened to stumble upon freelancing two years ago, when I was unhappy working as a nanny.
I spent countless hours roaming the web, gobbling up as much information and blog posts that I possibly could.

I wasted so much time, blindly searching for answers about freelancing, and failing miserably for a long time as a beginner.
But when I finally got a handle of freelancing, I quickly started making TRIPLE what I was making as a nanny, from my own home.
The Broke Girl's Guide to Freelancing is the comprehensive course that helps you skip the learning curve and get straight to making money.
The Broke Girl's Guide to Freelancing is packed with all of the strategies, templates, and tips I used two years ago to jumpstart my successful freelance career.
Course Curriculum
The Broke Girl's Guide to Freelancing
Available in days
days after you enroll
Introduction
Available in days
days after you enroll
Unit 1
Available in days
days after you enroll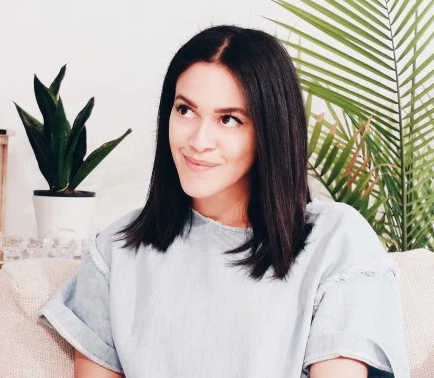 "Emma balances encouragement, and tips on having the right attitude with real techniques that creatives starting off on their careers can use to land their first client."

-Reese from Yes Supply Co.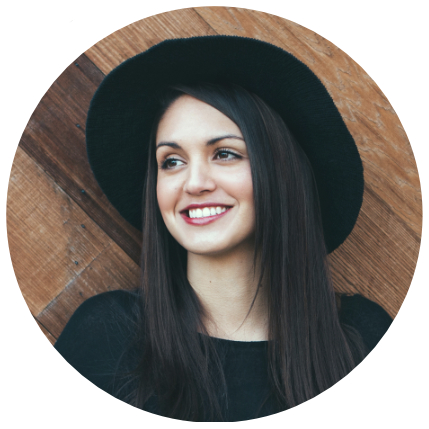 "BGG2F is an awesome course for anyone who is interested in freelancing. By the end of this course, you will know exactly what type of freelancing jobs are right for you, where to find them, how to set your freelancing price, and everything in between. Plus, Emma provides a ton of actionable advice you can apply right away"

-Marianna from The Collective Mill
Frequently Asked Questions
I already have a job right now. Will I be able to do this on the side?
Sure! You can freelance one hour per week, or 40 hours per week. It all depends on how much time you have right now, and your ideal income.
What if I don't know what service I can offer to people as a freelancer?
Don't worry. This course provides brainstorming activities to help you dive deep into the world of possibilities freelancing offers. I've compiled lists of job ideas to get your wheels turning!
Am I going to need to buy or setup a website to start freelancing?
Nope. While becoming a freelancer may become your full-time job, freelancing (and this course) doesn't require any outside software or website building. You will learn all about how to market yourself and your services in the course!
Is there any refund for this course?
Of course. While I believe that everyone can become a freelancer and succeed at it (if you are willing to put the work in), I do offer refunds. If you hate the course and the wonderful world of freelancing, shoot me an email up to 7 days after your purchase and I will refund you.
Your Instructor
Hey, I'm Emma, your course instructor.
I know how hard it is to be a broke girl. I used to be one! Scraping together cash to go out with friends, saving for months to no avail, and working my butt off for just barely minimum wage. BUT, all of that changes now.
You don't have to be a broke girl #foreva. I learned how to become my own boss, set my own hours, and make more money than I ever thought possible at just age 19. I want that type of freedom for you, too! That's where "The Broke Girl's Guide to Freelancing" comes in.
I can't wait for you to join me on this journey and stop being broke!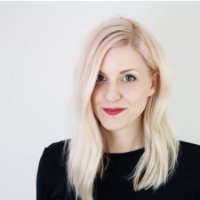 "The Broke Girl's Guide to Freelancing is a straight-shooting, easy to follow course, that gives you a clear strategy for setting out on your own path. Emma provides the roadmap for taking your career into your own hands, (with tips, tricks + resources along the way), you simply need to provide the passion, and be willing do the work!"

-Stephanie from Small Talk Social


You may now be convinced that freelancing is an awesome career path, and that it has the possibility to work well for "some people."
Stop yourself right there!
This isn't a 50/50 shot for success. Freelancing is a proven way to make money, be your own boss, and work creatively.
It's time for you to stop settling for a job that doesn't fulfill your creative and financial needs. Start on the journey to change your work life and finally take control.